Mental Health Treatment Modalities Program
Treatment modalities, or methods of treatment, are the ways that a doctor or administrative health professional treat a patient with mental, emotional, personality disorders or dual diagnosis.
What is a Treatment Modality?

A treatment modality is a title given to the variety of different treatment types for helping those with mental health issues. Treatment modality is interchangeable with "treatment approach" or "treatment type". At Affinity Treatment Center in San Diego, we acknowledge that each individual will respond differently to different treatment types, and that is why we offer an abundance of different mental health treatment modalities.
Types of Therapy for Mental Health

Our treatment modalites offered:
Cognitive Behavioral Therapy (CBT)
Cognitive Behavioral Therapy is a mental health treatment modality that focuses on talking with the patient in order to teach them the skills needed to cope with strenuous circumstances. By understanding how thoughts, attitude, and expectations can positively or negatively affect behavior and perception, the patient can be taught new behaviors that will lead to more satisfaction in life. Learning to ignore the very worst and most critical impulses and thoughts can increase the quality of life for those with mental health disorders such as depression, OCD, bipolar disorder or PTSD.
Trauma Therapy
When someone is thrown into an extremely stressful situation, it can lead to psychological or psychological trauma. An example of some situations that can lead to trauma includes physical, emotional or verbal abuse, a serious medical condition, a natural disaster or a terrorist attack. The resulting trauma can cause the individual to feel angry, helpless and scared. It is very delicate territory to treat those suffering from emotional or psychological trauma, but the team at Affinity Treatment Center have experts with experience helping people take a step in the direction towards leading a happy and healthy life.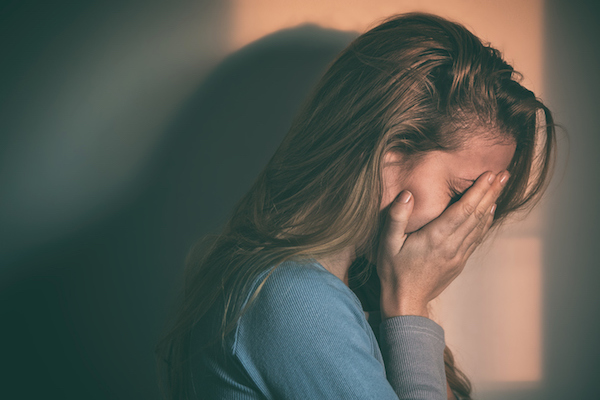 Rational Emotive Behavior Therapy (REBT)
Rational Emotive Behavior Therapy is a very effective short-term treatment modality. REBT works to help people rationally approach their own negative and self-abusive thoughts and replace them with positive and productive thoughts. REBT helps the patient understand the relationship between unhealthy thoughts and emotional distress, and that replacing negativity with positivity can drastically change their quality of life.
Drug & Alcohol Treatment "Celebrate Recovery"
"Celebrate Recovery" is a treatment modality for those who struggle with drug or alcohol abuse and addiction. Unlike traditional 12-step programs that focus on past misdeeds and mistakes, Celebrate Recovery is forward-looking, focusing on making better decisions now instead of wallowing in the past. The program also emphasizes personal responsibility for all actions, ignoring excuses for past actions and instead focusing all of the patient's energy on fixing the problem.
Dialectical Behavioral Therapy (DBT)
Dialectical Behavioral Therapy is a treatment modality that provides patients with skills to help deal with difficult emotions and interpersonal conflicts. DBT provides patients with the tools to utilize mindfulness, distress tolerance, emotion regulation and interpersonal effectiveness to help better manage their life. By teaching patients these four key skills, they are giving them all that is needed to safely traverse the difficult terrains of life.
Providing a wide range of treatment modalities creates interest in learning, autonomy, and self-direction which in turn provides personal growth and long-term stability.
At Affinity Treatment Centers we focus on balancing our treatment modalities in order to best treat each individual patient. Based on our past success, we know that group therapy has it's place in treatment, but having the resident sit through three or four group therapies daily is tedious, often boring and usually ineffective.